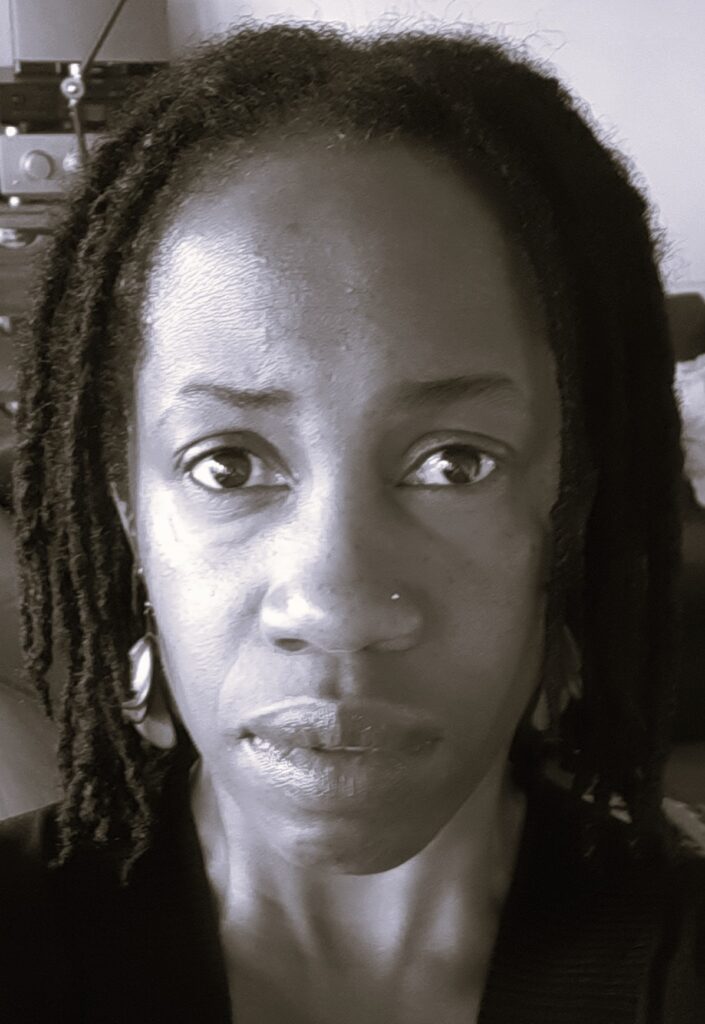 madeleine joined Gender at Work in 2022 after a decade leading work on women's rights and gender equality at Education International (EI), the global federation of teachers' trade unions. 
During her time at EI, madeleine advised and led on the development and implementation of EI's global policies on gender equality in education unions; advocacy to end school-related gender-based violence globally and regionally in a number of African countries; global advocacy to advance gender equality in and through education; and global advocacy to secure economic justice and decent working conditions for women workers, a gender-responsive Just Transition, and a world of work free from gender-based violence. She also curated three EI world women's conferences. Prior to that, madeleine was Acting Director of the Centre for Gender Research at the University of Oslo, where she also undertook postdoctoral research.
madeleine first started working on women's rights as a programme officer for Amanitare, the first African feminist network on sexual and reproductive health and rights. She has served as a member of the Global Advisory Committee of the UN Girls' Education Initiative (UNGEI), the Global Working Group to End School-related Gender-based Violence convened by UNESCO, and the Global Partnership for Education (GPE) Gender Reference Group. 
She is co-editor of the European Journal of Women's Studies. madeleine is a daughter of the African diaspora with roots & routes in & through Sierra Leone, Ghana and Nigeria. madeleine has lived on three continents and is currently based in Brussels, Belgium.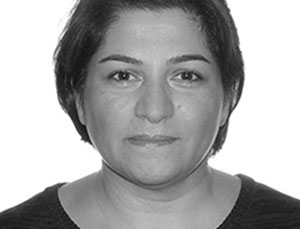 Samira has worked as a finance manager in the nonprofit sector for over 15 years. In the past, she worked with CHF International, a nonprofit organization that works closely with communities worldwide to bring about sustainable changes that improve the lives and livelihoods of the vulnerable.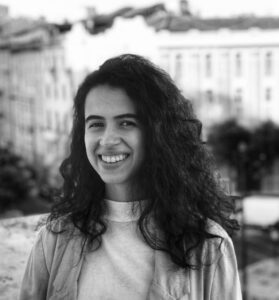 Mariana joined the team in 2022 and is currently responsible for overviewing Gender at Work's communications-related strategies, projects, and processes. She comes from an academic background in international cooperation, gender and development, and has more than 5 years of practical experience in a range of areas that intersect with those themes – from research to community engagement, from events to diplomacy.
She's been previously associated with Impact Hub, UNESCO, Playing for Change, Lensational, and other organizations that are dedicated to making this world a better place through education and culture. Mariana holds a BA in International Relations from the Universidade Federal de Santa Catarina (Brazil), where she was granted a scholarship from the Human Rights Observatory, and a Master's Degree in Development & International Cooperation from the Lisbon School of Economics (Portugal).
When she's not overthinking existential matters, she enjoys reading, exploring new places and recipes, listening to people's stories, talking about her family, and doing sports.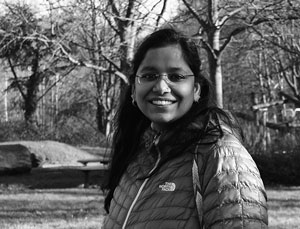 Ritu is an experienced project management trainer and has worked in the management consulting industry for over 9 years. She has a strong understanding of digital platforms and the ICT domain and her last assignment was with IBM India in the role of a project management analyst. She is a certified Project Management Professional (PMP) and Six Sigma Green Belt (on process improvement) practitioner. She has completed her MA in Gender and Development from the University of Sussex and also holds a Post Graduate Certificate in Human Resource Management from XLRI, India. She has researched and written on the issues of child marriage, gender identities, marriage, Indian middle-class and material culture. Previous to joining Gender at Work, Ritu worked as research associate at IDS for a UN Women funded project. She also contributed to the project on Coalition for Religious Equality and Inclusive Development (CREID).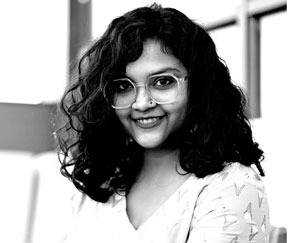 Bedotroyee works as a Communications and Program associate with Gender at work. Her work includes research, communication & documentation, and managing projects through programmatic, strategic, administrative, facilitation support and inputs. She has worked across projects around gender-based research and feminist organizational capacity development. Bedotroyee has a PhD in English Literature. An avid consumer of stories in diverse media, Bedotroyee sees research as an extension of her sense of wonder and curiosity. Her research looks at the power of stories and their ability to change the world. She is fluent in three languages, Bangla, Hindi and English, and can understand basic Urdu, Sanskrit and Indian Sign Language. Education, mental health and intersectionality are areas that deeply inspire her. When she disconnects from the internet (yes, she does), she enjoys painting, admiring art in all forms, listening to stories and experiences and cherishing in her sense of wonder.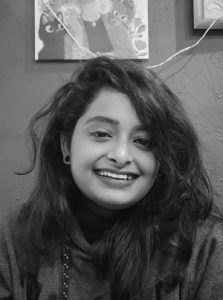 Research and Project Coordinator
Kausumi has an MA in Sociology from the Delhi School of Economics, and is currently pursuing a second Master's degree in Psychology. She has previously contributed in different capacities to several non profits, including researching and writing the Gender Violence in India Report by Prajnya Trust for two years in a row. She has also worked and written on themes such as SRHR, disability rights, prisoners' rights, LAR&R, media and pop culture, etc. Her primary research interests lie in the intersections of youth subcultures, media, and identity formation. In her spare time, Kausumi enjoys reading crime fiction, bothering her cat(s), daydreaming, and sipping on cups of kadak chai.