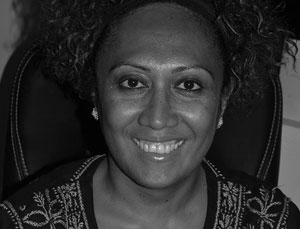 Virisila Buadromo is a Fijian feminist and was recently appointed one of two co-leads of the Urgent Action Fund for Women's Human Rights Asia and Pacific. Her new role is focused on strategic partnerships and resource mobilization. Prior to joining UAF AP, Virisila freelanced as a feminist facilitator, trainer and gender advisor in the Pacific and Asia focusing on organizational strengthening and supporting feminist coalitions and movements in the two regions. Virisila's feminist beginnings were nurtured at the Fiji Women's Rights Movement, a cutting-edge feminist organization that she led for more than 13 years.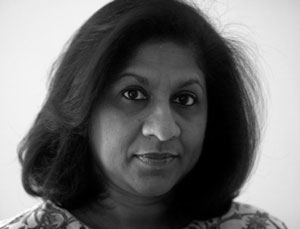 Aruna Rao (Gender at Work Co-Founder and former Executive Director) is a gender and development expert with over 30 years' experience in pioneering new approaches to gender and institutional change. Beginning with her work with BRAC in Bangladesh, she has gone on to lead the boards of directors of the Association for Women's Rights in Development (AWID) and CIVICUS, as well as serving on the board of the UN Democracy Fund. She has consulted widely with UN organizations, academic institutions, and development NGOs on gender, development and organizational change issues. She has also written extensively on gender and institutional change, including Gender at Work: Theory and Practice for 21st Century Organizations (2016), co-authored with Joanne Sandler, David Kelleher and Carol Miller and Gender at Work: Organizational Change for Equality co-authored with David Kelleher and Rieky Stuart (1999). Aruna is also the Co-founder of the Gender at Work Podcast, which seeks to unite activist voices around the world to discuss emerging ideas in Gender and Development to point to new ways of thinking and working.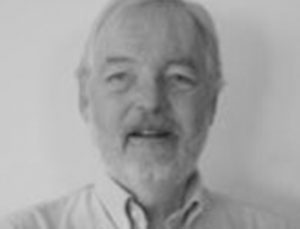 David Kelleher is the Co-founder and a Senior Associate of Gender at Work. Over 40 years, he has worked with numerous non-government and public organizations helping them build their capacity to further social change. His work in the past 25 years has been largely focused on organizations and gender equality. He has been a faculty member at a number of universities, most recently the Executive Education Centre at York University. He has held several leadership roles within Amnesty International including President of Amnesty Canada. He is the co-author of several articles and books on organizational change and gender equality. The most recent is Advancing Gender Equality in Bangladesh: Twenty Years of BRAC's Gender Action Learning Program (Routledge, 2017).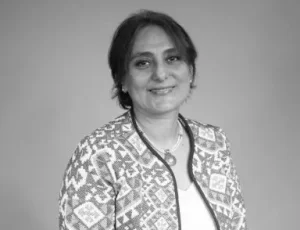 Amany is the Treasurer on the Gender at Work Board. She has over 20 years of experience working in Operation Excellence. Being specialized in building and strengthening the operational capacity of organizations during start up, growth and scale up. She has supported many field operations and has worked in many national and international organizations including CARE, Misr Elkheir Foundation and Equality Fund. Amany also consulted and facilitated many change management initiatives aiming at transitioning organizations to new operating models, structures and processes. Amany is passionate about Operation Excellence and optimizing the Core Mission Support (AKA Back-Office Support) by increasing its efficiency and effectiveness levels. She has devoted her life to social change through offering business solutions to social workers on the ground, which finally led her to create Alnawa Inc., a social enterprise that aims to be known for its excellence and determination to work towards making a significant impact. Amany is also the Sr. Advisor, Operations Excellence to Prospera, the International Network of Women's Funds and an Associate for Financial Innovation and Resilience at Spring Strategies.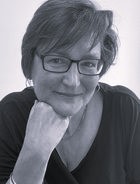 Professor Fiona Mackay is a Scottish feminist political scientist whose work examines the ways in which gender inequality is reinforced through political, legal and social institutions. She is interested in the extent to which institutions may be designed or reformed to promote gender justice, inclusion and women's human rights. She founded and co-directs the Feminism and Institutionalism International Network (FIIN), an international collaboration which is developing a distinctive approach to the study of gender and politics. She is Professor of Politics at the University of Edinburgh and directs the University's new genderED interdisciplinary initiative. She was recently Dean and Head of the School of Social and Political Science (one of the largest in the UK) (2014-2017). Previously, she served as Director of its Graduate School (2009-12). Fiona was a member of the UK ESRC Virtual Research College (2003-2008), Case Studentship Panel (2005-07), and inaugural board of the pan-Scottish ESRC Doctoral Training Centre (2011-12). She serves on the editorial boards of Policy and Politics, Politics, Groups and Identities, and the European Journal of Politics and Gender, and co-edits the FIIN series Feminist Institutionalist Perspectives (Rowman Littlefield International). She curates the twitter feeds @genderpol @femfiin