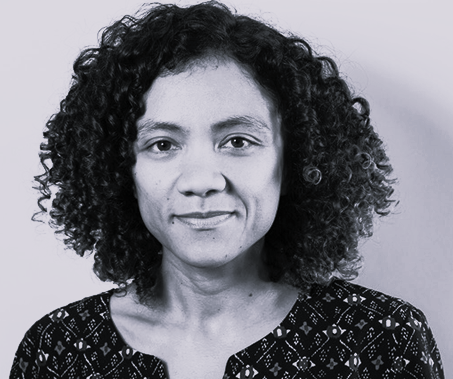 Eleanor is a Cape Town-based interdisciplinary practitioner and consultant working on social justice issues such as gender equality, diversity and inclusion, peacebuilding and youth development using diverse mediums and approaches. She is a process facilitator with over 12 years' experience in the social justice field via NGOs and think-tanks in Africa and through independent projects.

Eleanor is a trained social anthropologist – so people, their stories and the meanings they make of their experiences intrigue her. Working in the context of South African communities, Eleanor gravitated towards working on issues of 'race', identity formation processes, memory and memorialisation, story-telling, dialogue and community healing and gender justice and reconciliation. Eleanor has a keen interest in using and promoting mind-body techniques including emergent design and methodologies with groups and individuals, to stimulate reflective thought and building sustainable peace and justice.
Eleanor worked for quite a while on youth leadership development, which has informed her understanding of the importance of inter-generational dialogue and healing. Outside the borders of South Africa, Eleanor's work has largely dealt with peace building interventions and training community leaders in conflict resolution. In recent years she has been involved in various organisational development processes.
What gets Eleanor's heart beating faster lately has been exploring what embodied social justice could mean for the time that we're living in, and what a body-centred approach to working with oppression could offer.