The Power Up! programme (2021-2025) aims to build, mobilise and transform power around three strategic agendas – bodies, voice and resources – and engages with women, girls and members of the LGBTQI+ community.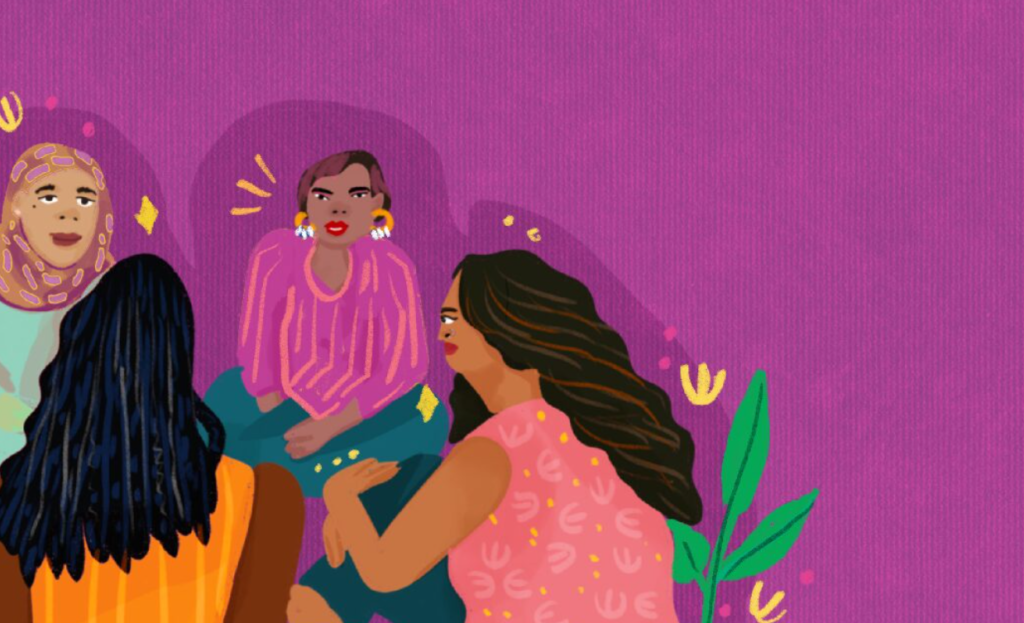 As part of the Power Up! Consortium, which implements the programme, Gender at Work is supporting Amhi Amchya Arogyasathi (AAAS) in India; Collective for Research & Training for Development – Action (CRTD-A) in Lebanon and its partners, Kadirat and Doria Feminist Fund, in Tunisia and Palestine; Kaleidoscopio in Mozambique; and Labour Research Service in South Africa to promote a just and equitable world in which all women live lives free of violence, exercise their voices and agency in decisions that affect them and access and control economic resources.
In 2022, Gender at Work initiated a learning process to harness lessons about the strategies being implemented by in-country partners. A series of learning events were held to bring together participants from the above organisations. These sessions led to several reflections about the principles that should guide learning processes. This learning brief describes these principles, as articulated by participants.