💡 What are Gender at Work partners' strategies, collective understandings and principles? What are we curious about and what hopes do we have for Power Up!?  
💡 What lessons and challenges have our partners encountered so far on the Power Up! Journey? 
💡 How is Power Up! keeping track of its goals to build, mobilise, and transform power? How are feminist principles being embedded into this process?
Explore our Power Up! Resource Hub for the latest publications and stories to find the answers to these questions – and many more!- and discover Gender at Work partners' fearless initiatives to support womxn in shifting power and advancing gender equality.
Highlights from Gender at Work partners 
For Power Up!, Gender at Work is working with partner organisations located across the African continent, the Middle East and India. Keep up-to-date with the fearless work our partner organisations are doing to advance gender equality and dismantle oppressive structures in their respective local and regional contexts – click on the images below for some of their latest Power Up! highlights. 
Read the stories of change that are emerging from Power Up!'s commitment to build, organise, mobilise, and transform power in three strategic areas – bodies, voice and resources. 

In 2022, Gender at Work initiated a collective learning process to harness lessons on the diverse strategies being implemented by our Power Up! in-country partners, as well as on the common principles guiding us all through this journey. The learning briefs below provide an overview of some of these lessons – enjoy! 
In this section, find the latest Power Up! Consortium publications, including annual reports, research papers, and studies.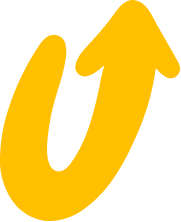 Power Up! is a Consortium of womxn's rights organisations committed to building, organising, mobilising, and transforming power in three strategic areas – bodies, voice, and resources. Members of the Power Up! Consortium include Just Associates (JASS) (the Consortium lead), PEKKA Foundation, and Gender at Work together with in-country partners. Check the Gender at Work Power Up! page and JASS Power Up! page to learn more about it.